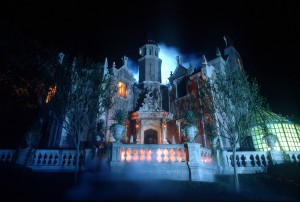 When staying on Disney World property, a great plus is access to parks an hour early in the morning, or 3 hours late in the evening. Extra Magic Hour, as it is called, is available only to Disney World resort guests, who must show their resort ID when entering the parks.
Each day, Extra Magic Hour is a little different. One day, Animal Kingdom may be open an hour early, while the next day, Magic Kingdom may be open 3 hours late. Here are a few considerations for each as you decide which to take advantage of:
Morning Extra Magic Hour
Not for night owls: If you're the type who stays up past midnight, it's pretty unlikely you would be able to make it to a park's front entrance by 8 a.m. And if you do, you'll be yawning! Make sure to get some rest if you plan to take advantage of morning EMH.
Early touring: With morning EMH, you can often get several rides in early. Beware though, that morning EMH parks tend to be quite busy once the extra hour is over with. But if all goes well, you can plan more activities for later in the day at another park.
Cooler temps: Especially in the summer, you can really beat the heat by getting out there early. We hear that the extra hour at Animal Kingdom is especially magical in the cooler morning, when the animals are more active. By midday, you can retreat to the refreshing pool at your resort, or visit Typhoon Lagoon or Blizzard Beach to cool off.
Evening Extra Magic Hour
Not for early birds: If you're the type who nods off after 10 p.m., you're going to have no fun forcing yourself to run around the parks late at night. If you plan to hit evening EMH, catch a nap in the afternoon, or maybe a Red Bull or 5-Hour Energy…
All to yourself: If you stick around to the wee hours of an evening EMH, you really feel like you have the place to yourself. Rides that are packed during normal hours, like Peter Pan's Flight and Space Mountain, become nearly deserted. And for rides that aren't normally as popular, you can ride over and over and over…
Night riding: Picture riding the Haunted Mansion late at night during a thunderstorm (spooky!), rounding the curve at Test Track in the dark (exhilarating!), or being able to ride Splash Mountain 3 times in a row with a dark drop at the end (wheeeee!). There's a thrill to feeling like you're somehow breaking the rules by riding so late, even though you're not, of course.
That said, some families prefer morning EMH, others prefer evening EMH, while others attempt as much EMH as they can! Which type of Extra Magic Hour do you prefer? Leave a comment below.