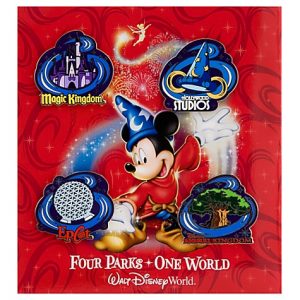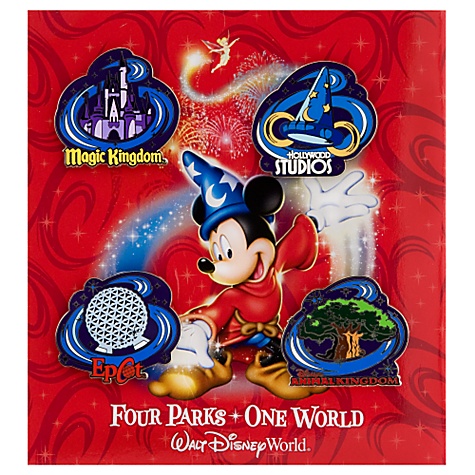 One of the first things you might notice while interacting with Disney World Cast Members are their lanyards full of fun, colorful Disney pins. Pin, pins, everywhere! But the pins aren't just for cast members — they're fun for guests like you, too.
Pins have always been available at Disney World as souvenirs, with thousands created over the years. There are character pins, park pins, movie pins, attraction pins, commemorative pins and more. But in October 1999, official pin trading began, and since then, it's become very popular for Disney World guests to take part in pin trading.
Pin trading is easy, once you've bought a lanyard and some pins — there are some great starter sets with lanyards available online and in the parks. Here's how to trade:
1. Meet a Disney Cast Member wearing a pin trading lanyard.
2. Find a Disney pin that you would like to trade.
3. Trade your Disney Pin with the Cast Member.
Questions? There are additional guidelines for pin trading that you can download as a PDF.
A lot of information on pins and pin trading is available at Disney's pin trading website. Here you can learn about upcoming pin releases, learn about special pin trading events, and see where to buy pins — there are locations in every resort and every park, plus Downtown Disney. And, there's the official What's HapPINing blog, updated with the latest pin trading news.
Disneystore.com is your home to buy pins online. Pins range on price depending on size and design, but you can expect to pay about $7.95 to $14.95 per individual pin, and more per set.
Have you bought any pins or lanyards? Are you into pin trading, or do you prefer Vinylmation? Leave a comment below.