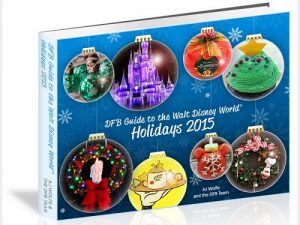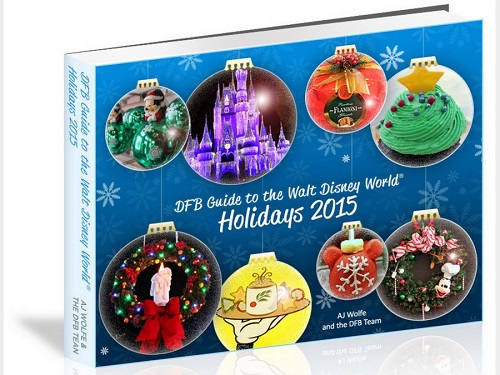 Just in time to plan your holiday visit to the Walt Disney World Resort the Disney Food Blog has announced the grand launch of the DFB Guide to the Walt Disney World Holidays 2015 e-book!
This fully updated e-book features more than 330 pages of information about the holidays at the Walt Disney World Resort including more than 300 color photos of food, events, and resort decorations.
In the book you'll find a three-month calendar of holiday events, details and descriptions of every holiday event at Walt Disney World Resort, a "new for 2015" chapter, a comprehensive dining section, new scavenger hunts, food and beverage crawls, and much more!
The books also includes ideas on where to eat with a dining reservation, 10 must-eat snacks this holiday season, and recommendations on how to save money during your holiday vacation.
All the Disney Food Blog guides are instantly downloadable PDFs that can be viewed on a computer, smartphone, or tablet and they come with a 100 percent money-back guarantee.
To celebrate the grand launch of the DFB Guide to Walt Disney World Dining 2015 e-book you can get the book for 20 percent off the cover price! Just use the code PEPPERMINT at checkout.
Happy Holidays!