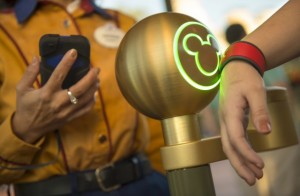 Starting this week, guests at the Walt Disney World Resort theme parks have the ability to add additional FastPass+ entitlements once their first three choices for the day have been used.
This is a major departure from the "original" FastPass+ system where guests could only have three FastPass+ entitlements per day, and only at one park.
Under this updated system, once a guest has used their first three FastPass+ entitlements at one of the theme parks they can visit a kiosk at the park and add one additional entitlement. And, once that FastPass has been used they can select another, and so on.
Another change to they system also allows park hopping guests to add the additional FastPasses at a different park. Park hopping with the FastPass+ system was not available before this change. The additional FastPasses can be used on an attraction that a guest has already visited via a FastPass earlier in the day.
Guests using the My Disney Experience app will not be able to use the app to add the additional FastPasses, instead they must be obtained by visiting the FastPass+ kiosks located in the theme parks.