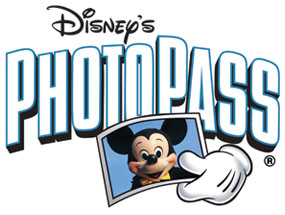 A great service to take advantage of at Walt Disney World is PhotoPass. The service allows you to view and purchase photos taken by Disney photographers stationed at all the best locations at Walt Disney World.
The benefits of using PhotoPass are great, especially if you're traveling solo or as a couple, or if you're traveling in a group and somehow always designated as the photographer.
So how does PhotoPass work? When you arrive at your first park, look for a Disney PhotoPass photographer. You'll know them by the khaki vests and the BIG cameras.
They will hand you a card with a special code — don't lose this card! Then, every time you get your photo taken at different spots around the parks, hand the photographer your card. They'll scan the card, which will assign your photos to your online account.
To view your photos, visit DisneyPhotoPass.com within 30 days, log in (or register if you haven't done so already), and enter the number from your card. The best part is that you can edit your photos and add fun Disney touches — like characters, borders and other fun graphics. You can order prints, or if you want, you can order a PhotoPass CD with all of the photos from your visit. You can even upload your own photos from your trip, so don't forget to bring your own camera too!
A few tips:
Once you get your card, keep it in a safe place, and write down your 16-digit card number in case it gets lost. The photos assigned to that number will still be available once you key the number in on your PhotoPass account.
If your party splits up, each person can still have their own card. You can combine them later online.
Look for photographers at park entrances, main icons like Cinderella's Castle and Space ship Earth, and at character meet-and-greet locations.
Ask your photographer for any "special" photos that can be taken. Sometimes photographers have the ability to pose you and add in a character in graphics later on — for example, a photo of you holding your hand out with a surprised expression? They'll add in Tinkerbell during processing.
Look for an offer in the mail to pre-order a Disney PhotoPass CD. You can save $50 by pre-ordering.