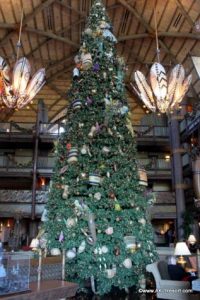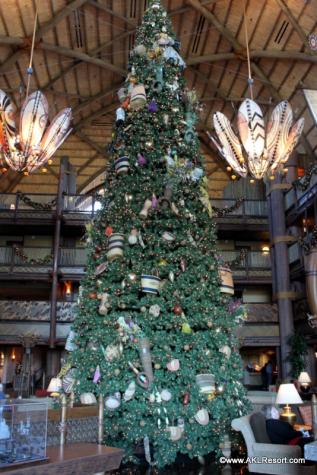 The holidays are a magical time at Disney World. The planning that goes into decorating the parks for the season is beyond compare, but did you know that all of the Disney World resorts dress themselves up for Christmas, too?
It's worth it to spend an afternoon — or even a whole day — touring the resorts to see their holiday displays. Best of all, it's free! Here are a few resorts that we think are worth a visit.
Grand Floridian Resort: The highlight here is the life-sized gingerbread house. Be sure to stop by and buy some gingerbread treats, which are sold right out of the house! Now, hop on the monorail and head on over to…
Contemporary Resort: Come here to see the giant Mickey wreath hung on the glass in the atrium, and be sure to check out the real gingerbread tree. DisneyContemporary.com has a photo tour of this year's decorations. Be sure to check out the nearby Polynesian Resort too.
Wilderness Lodge: Many have said that Wilderness Lodge is their favorite resort for Christmas decorations because of the cozy Pacific Northwest feel. Be sure to seek out the family of bears residing next to Silver Springs! Wildernesslodgesite.com tells us more here.
Animal Kingdom Lodge: Exotic and unique, the Christmas decorations at Jambo House at Animal Kingdom Lodge are not to be missed. AKLResort.com shows us lots of beautiful details.
Caribbean Beach Resort: Colorful, bright and fun, Caribbean Beach Resort's Christmas decorations have an island feel — plus, they showcase lots of cute ocean creatures. This is definitely something a little different! Be sure to check out both the Custom House and Old Port Royale. DisneyCaribbeanBeach.com shows us lots of beautiful decor here.
Also worth a visit? The Epcot area deluxe resorts — the Beach Club boasts a life-sized gingerbread carousel! The Yacht Club is right next door, and Boardwalk has a life-sized gingerbread gazebo that's not to be missed.