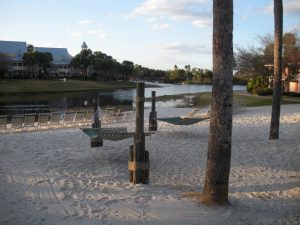 Accommodations in Orlando run from small hotel rooms to giant, multi-bedroom mansions for rent. Disney World runs over 20 resort hotels on their property; rooms range from standard, 4-person hotel rooms to 3-bedroom grand villas. There are also hundreds of hotels, villas, vacation homes, and condos for rent outside of Disney World proper.
Before you panic, take a moment to think about:
Who you're traveling with: Does anyone have special transportation, emotional, or physical needs?
What you'll be doing on your vacation: Are you visiting only Disney parks, or will you be hitting other attractions in Orlando?
How important it is for you to be "at Disney:" Some folks don't mind at all whether they're staying at a Disney hotel or not. Others consider it a wasted trip if they can't stay in Disney World.
How much you're willing to spend and what level of comfort you need for your group size: The closer you stay to Disney World property, the more it will cost you to stay in a nice hotel or villa/vacation home.
To Help You Decide
For those considering staying on site, there are some great resources for selecting your Disney resort. These Unofficial fan pages for these resorts can be a huge benefit for those trying to make a decisions and get an idea of what staying on property might be like. Here are some favorites: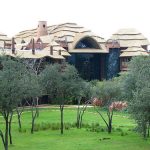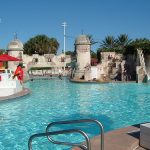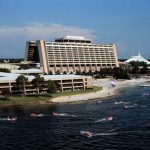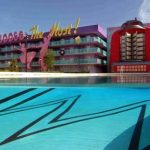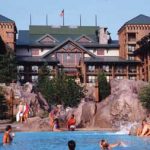 Now that you've given those things some thought, here are some major decisions to make regarding your vacation accommodations.
DO I WANT TO STAY ON PROPERTY OR OFF PROPERTY?:Should you stay on-property at a Disney Resort, or off-property at a (likely cheaper) hotel? Guests who stay on-property have access to Disney World's resort benefits, like free transportation from the airport and throughout the Disney World property, package delivery from any store on property directly to your resort, Extra Magic Hours, and Disney Dining Plans. Guests who stay off-property can save hundreds of dollars, and likely still stay in a luxurious hotel or multi-bedroom villa, which provides free park transportation, near Disney World.
CAN I TAKE ADVANTAGE OF ANY DISCOUNTS: Disney World often offers discounts and savings plans for its hotels and restaurants. Some of these are well-publicized. Some require you to be a bit more "in the know." My favorite site to learn about discounts is Mousesavers.com. Here are a few of the more common discounts for which to stay on the look out:

Room Only Discounts: If you choose to stay in one of Disney World's "on-property" hotels, there are often "room only" discounts, meaning that you're getting a discount on a room booked separately from other trip components as opposed to booking a room as part of a larger package. "Room only" discounts can include:

.

Vacation Package Discounts: Vacation package discounts are a percentage off of a Disney World Vacation package, which includes hotel, theme park tickets, and possibly transportation and airfare. Some great places to find good vacation package deals are through a Disney-certified travel agent, websites offering updated information on vacation package discounts, and the official Disney World special offers page.
Once you answer those two questions, you should have more of an idea of what you need in your vacation accommodations. At this point, you can either delve right into the process of choosing an Orlando hotel/vacation home, or contact a travel agent to help you identify the correct fit.