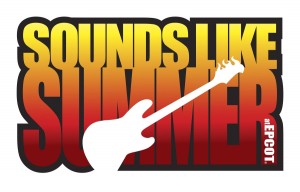 The 2016 Sounds Like Summer concert series kicks off at Epcot on June 5 and we have the list of performers for this year.
Three new tribute bands have been added to the lineup too!
This year's lineup is:
June 5-11: Don't Look Back – A Tribute To Boston
June 12-18: Hotel California – A Salute to the Eagles
June 19-24: Rumours – A Fleetwood Mac Tribute Band
June 25-July 1: Simply Tina – A Tribute to Tina Turner
July 2-9: Stayin' Alive – A Tribute to the Bee Gees
July 10-16: Bruce in the USA – A Tribute to Bruce Springsteen
July 17-23: DSB – A Tribute To Journey
The Sounds Like Summer concerts take place at the America Gardens Theater in the American Adventure Pavilion at 5:30, 6:45, and 8 p.m. daily and are included in Epcot admission.