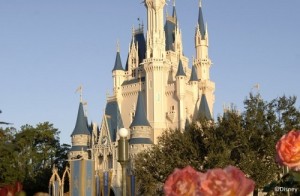 The Walt Disney World Resort has officially moved to a tiered, seasonal calendar for 1-day theme parks tickets. The new ticket prices went into effect on February 28.
Under the new seasonal ticket calendar, the year is split into value, regular, and peak season and ticket prices are adjusted accordingly. A 1-day ticket to the Magic Kingdom during peak season now costs $124 before tax.
One-day tickets to the other theme parks during peak season will cost $114, while value season tickets will remain at the former, non-tiered rate of $105 for the Magic Kingdom and $97 for the other parks. The regular season ticket prices are $110 for the Magic Kingdom and $102 for the other parks.
Mulit-day tickets will not be affected by the seasonal pricing but prices have increased. A four-day ticket is now $325 – up from $305.
Disney says this new system is way to spread out the crowd levels at the theme parks throughout the year.
The value season is the shortest season and includes the end of August and most of September. The peak season includes the spring break weeks, most of the summer, and the winter holidays including Thanksgiving week and Christmas week. The remainder of the year is considered 'regular' season.