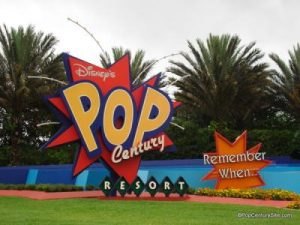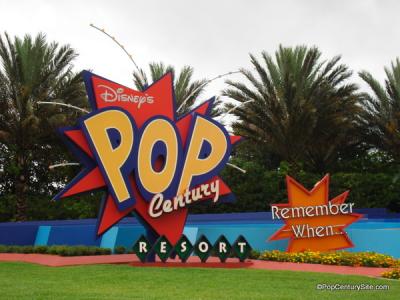 Today we'll take a look at another great unofficial Disney resort fan site featuring a Walt Disney World Resort Hotel.  Today's featured fan site is the "Pop Century Site" an unofficial tribute to what has long been a fan favorite amongst Disney's Value rated properties.  Located at http://www.popcenturysite.com/.  It's another fantastic place for resort fans to gather and discuss all of the fabulous features of their favorite Disney Resort.  The Pop Century Site offers a fun style and easy to use navigation makes this site fantastic.
The Pop Century Resort is in Disney's Value category, which makes it super family friendly.  With buildings themed around some of the most memorable eras in American history, Pop Century celebrates the culture and developments that swept through the 1900's.  Aside from being a go to resource for resort information, this site shares a blog that's updated monthly with closer looks at what's going on at the resort and ways that you can enjoy it to the fullest.
Pop Century Site  is a fantastic resource available to help you decided if this is the right resort for you and  your family.  It offers hundreds of photographs and articles advising on every corner of this Disney Classic.  Stop by the Pop Century fan site to find out what this popular resort has to offer just across the foot bridge from Disney's newest Resort the Art of Animation.  Pop Century is one of the most popular Value Resorts at Walt Disney World.
Head on over and see what they have to say!