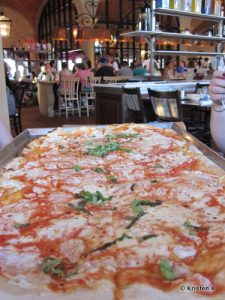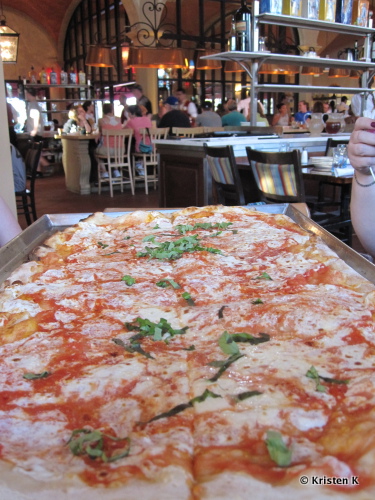 One of the most common Walt Disney World questions that I run into is "What is Free Dining, and how do I get it?"
Free Dining is by far one of the most popular discount packages that is offered to guests by Disney.   Usually occurring on select dates during the slower fall and winter months, this great deal helps Disney to fill rooms during non-peak periods.  When you book a room and ticket package at any Disney Resort Hotel for full price during Free Dining, Disney will add a complimentary Disney Dining Plan for every guest registered with the package.
What type of Disney Dining Plan you will receive depends on the hotel that you chose to stay at.  The Disney Food Blog breaks it down like this:
"Guests at Disney VALUE resorts will receive the Disney Magic Your Way Quick-Service Dining Plan, but can upgrade to the standard or deluxe dining plans by paying the difference in cost per night.

Guests staying at Disney MODERATE, DELUXE, or VILLA resorts will receive the Disney Magic Your Way Plus Dining Plan (the standard dining plan), but can upgrade to the deluxe dining plan by paying the difference in cost per night."
To find a Disney Free Dining deal open to the general public you can watch the Walt Disney World Website, or talk to an Authorized Disney Vacation Planner.
Free Dining is sometimes offered at other times during the year if you've received a personal PIN code from Disney in the mail.  These PIN codes are sent out in the mail to previous Disney Resort guests and registered members of Disney.com, they can only be used by the addressee.  Mailings of PIN codes can be random, so it's best not to count on getting one, but they're a great deal if you do!
Booking the free dining deal cannot be combined with any other hotel discounts or incentives.  You should know that Free Dining may not automatically be your most cost-effective option, especially if you're staying at a Deluxe Resort.  Always be sure to crunch the numbers or have your Disney Vacation Planner take the time to figure out which available option is the most cost effective for your Walt Disney World vacation.