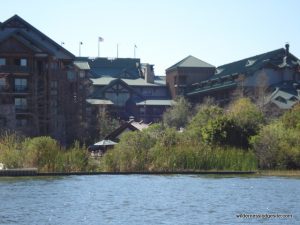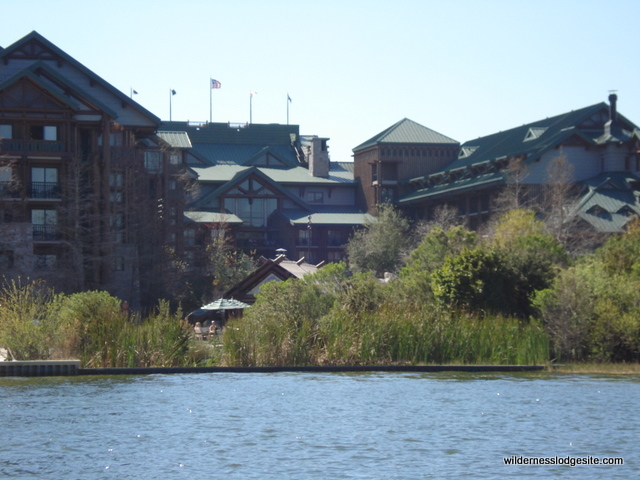 Continuing on with our look around the web at great Walt Disney World Fan sites, today we highlight WildernessLodgeSite.com. This unofficial Disney hotel blog give it's readers a look at all of the fantastic options offered at Disney's Wilderness Lodge Resort for their magical Orlando Vacation!
Disney's Wilderness Lodge is located in the Magic Kingdom Resort Area and is home to both a Deluxe Resort Hotel and Deluxe Vacation Villas. The fantastic WildernessLodgeSite.com gives an overview of the lodge for guests of all sorts.
Views from this resort showcase the wonders of the American West, towering pine trees and faithful geysers bubbling up from the earth. The interior is a magnificent tribute to the Grand Lodges of yesteryear and holds a collection of stunning Native American Artwork. Many Disney fans especially love the Wilderness Lodge for their winter getaways as the log cabin style and rustic color scheme seems to make the holidays that much more magical. The dedicated owners of the fan site do their best to keep visitors updated on all that's happening and is a great resource available to help you decided if this is the right resort for you and your family.
Lots of Photographs, information, in depth articles, and blog post are what you'll get as the fans of this hotel gather information for both casual travelers and Disney Vacation Club Owners alike. Be sure to stop by before you book your Disney Vacation Package and get a look at what this fan favorite resort has in store to make your vacation the best ever.
WildernessLodgeSite.com is the place to go for information about connecting you and your family with a truly unique and exciting Disney hotel. We keep finding great resort fan sites popping up across the web, the more we find, the more we'll be sure to share with you!