If you don't want to stay on the monorail during your Walt Disney World vacation but would still like to be in the center of the action, you may want to snag a room in one of the Epcot Area resorts.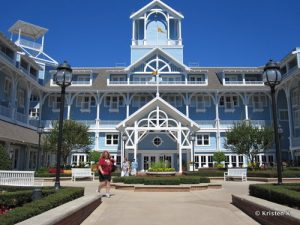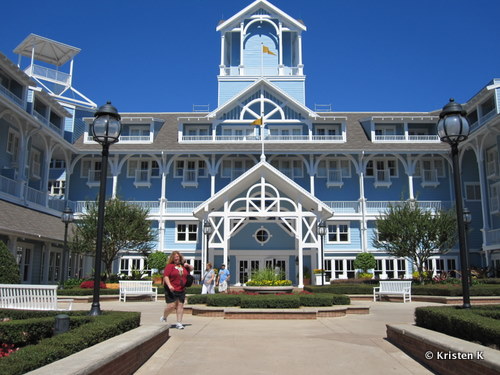 Epcot Area Resorts Include:
Disney's Boardwalk Resort & Boardwalk Villas
Disney's Beach Club Resort & Beach Club Villas
Disney's Yacht Club Resort
Walt Disney World Swan and Dolphin
These resorts here are located around the beautiful Crescent Lake and make for an exciting tourist area.  Easy water transportation and covenant walking paths connect all of the Epcot area hotels offering easy access to both Epcot and Disney Hollywood Studios.
Epcot resort hotels do not offer direct access to the front gate of Epcot.  Instead, because of their close proximity, guests are directed to the "back entrance" of Epcot at the International Gateway located between the United Kingdom and France pavilions.   The International Gateway entrance provides the full services of the front park entrance including, park exit, ticket windows, locker rentals, wheelchair (no ECVs), stroller rentals, and a gift shop.  Complimentary bus service is provided between the Epcot Area resorts and other Disney theme parks such as the Magic Kingdom and Animal Kingdom.
All Epcot area resorts provide deluxe accommodations and full services for their guests.  Dining options on Crescent Lake are plentiful and it's just a short walk or boat ride to explore the options available at all of the resorts or to World Showcase.  Amongst the Epcot area resorts you'll find Character Meals, Sports Bars, Signature Dining, Dancing, Romantic Settings, Full Service Spas and fun Boat Rentals.  Some of their large guest rooms can accommodate five people with relative ease, however you will have to note that you need a room with a daybed at the time you make your reservation.
This great hub of activity is a wonderful place to check-in for people who want to make the most of every moment.  Next time you make a reservation for a wonderful Orlando Vacation, be sure to consider the deluxe resorts of the Epcot Area to indulge you in your travel needs.
Do you have a favorite Epoct Area Resort?  Leave us a comment and let us know what your favorite thing about this great area!